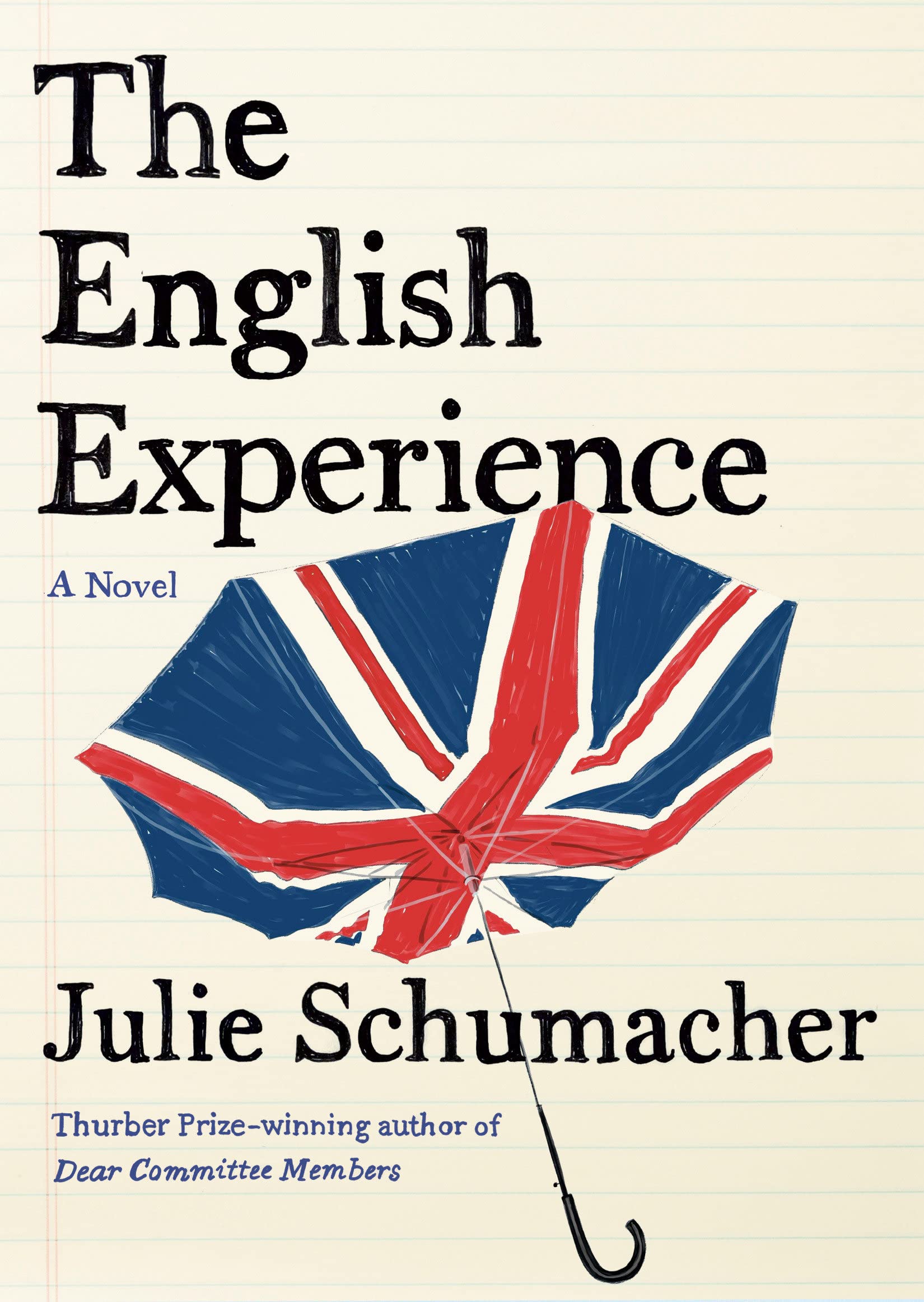 BUY THE BOOK
The English Experience
The bestselling, Thurber Prize—winning author of Dear Committee Members and The Shakespeare Requirement completes her hilarious trilogy of academic mishap by chronicling the beleaguered Professor Fitger as he leads the annual "Experience Abroad" to London and beyond with eleven clueless undergrads in tow.

Jason Fitger may be the last faculty member the dean wants for the job, but he's the only professor available to chaperone Payne University's annual "Experience: Abroad" (he has long been on the record objecting to the absurd and gratuitous colon between the words) occurring during the three weeks of Winter Term. Among his charges are a claustrophobe with a juvenile detention record, a student who erroneously believed he was headed for the Caribbean, a pair of unreconciled lovers, a set of undifferentiated twins, and one young woman who has never been away from her cat before.

Through a sea of troubles–personal, institutional and international—the gimlet-eyed, acid-laced Fitger navigates safe passage for all concerned, revealing much about the essential need for human connection and the sometimes quite surprising places in which we find it.
PRAISE
---
"Julie Schumacher's The English Experience is as wise and hilarious and heartbreaking novel as we're likely to get this year.  Even more impressive is the fact that she makes it all look so easy."
—Richard Russo, author of Empire Falls and Somebody's Fool

"The English Experience can be read as a very clever farce about shepherding clueless American students through their study abroad program, or as an careful dissection of the education system itself, depending on whether or not the reader has ever taught at a small liberal arts college. Either way, Julie Schumacher packs us in the suitcase and takes us along for the hilarious, harrowing ride."
—Ann Patchett, author of The Dutch House"
"Schumacher's trilogy stands with David Lodge's famous Campus Trilogy of the '70s and '80s as the go-to source for how it truly feels to make one's way inside higher education."
—The Chicago Tribune
---